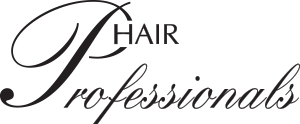 Hair Loss Treatments for Women
Hair loss among women has a number of causes, but whatever the cause, it often leads to a sense of despair. The truth is, there is hope, with Hair Professionals in West Palm Beach, FL, and our proven effect hair loss treatments for women. On arrival, one of our experts will greet you for your private consultation where we will examine your scalp and follicles to determine the cause of your hair loss.
Next, we will explore the hair loss treatments for women which can restore your hair completely. For a great number of women, the customized treatment of choice is a hair restoration system. A hair restoration system is a popular selection which can be fully personalized with your choice of color, texture, and style, and without invasive procedures. Our hair systems are among the best in the world, and always customized for you alone.
For women seeking additional length or volume, hair toppers can be integrated with your natural healthy growing hair, providing coverage in thinning areas. We also offer wigs – with both human hair and synthetic options – which can provide the perfect solution for those whose hair loss is temporary and a result of medical issues or medical treatments like chemotherapy and radiation.
Though no one wants to face hair loss or thinning, it can happen to women, regardless of age or background. Safe, proven, and effective hair loss treatment are the good news, offering the promise of restoration of a full, thick, natural head of hair. At Hair Professionals, every hair loss solution is personalized to meet your needs and deliver the look you desire.