Since 1997, Hair Professionals has offered hope to all those in West Palm Beach who struggle with thinning hair and hair loss. In truth, though, our commitment to hair restoration goes back much farther than that. In fact, both of our founders have spent their entire careers exhibiting a passion for hair restoration.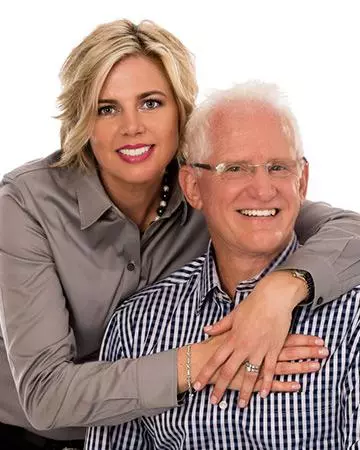 Dan Green, New York born and raised, has more than four decades of experience as a Master Barber and hair restoration consultant. He operated his own salon in Miami for a number of years, and in that time amassed a number of accolades and achievements.
He founded Hair Professionals with wife Andrea Green, who started her own career as a cosmetologist in Great Britain and has become increasingly fascinated by the creative aspects of hair restoration in recent years.
In the beginning, Hair Professionals was essentially a two-person operation, but because of Dan and Andrea's passion for helping clients and for staying on the cutting edge of hair restoration, Hair Professionals has grown into a robust team of hair restoration technicians. The company is known for its commitment to advanced technologies, its heavy investment in ongoing education and staff development, and its insistence on personalized, hands-on attention for each and every client. In 2017, Dan announced his retirement and left the company in the best hands he knew - Andrea's.
Today, Hair Professionals is one of the top hair restoration clinics in the state of Florida. Here we proudly serve both men and women and strive to meet their needs through a variety of advanced techniques and procedures.
Our hair loss treatments are completely individualized. We want to get to know you personally, and walk you through some solutions we think will work well for you, specifically. The process begins when you come to Hair Professionals for a consultation. You'll sit down with one of our technicians and talk privately about your hair loss history. We will evaluate your scalp, too. From there we can start recommending some advanced and effective techniques for restoring and protecting your hair.
We hope you'll be impressed by what we have to offer. Certainly, our center has grown quite a bit from those early days. Hair Professionals can now boast a consultation room, six private styling rooms, a full-service trichology room, and even a medical wig center. We also have access to the latest, most progressive hair restoration technologies. We are constantly seeking out what's new and what's proven to work and love walking clients through these unique options.
If there is any one key to our ongoing success, however, it's simply our passion to be the best hair restoration clinic in West Palm Beach. We strive to provide the very best to our clients, and we believe our level of service to be unmatched. We invite you to find out for yourself. Come down to Hair Professionals today to see the possibilities that await you.
Contact Us for Your Consultation
Are you ready to find the cause of your hair loss or thinning? If you are, we are prepared to help you find the cause of your hair loss or thinning and provide you with customized solutions to help you with your hair restoration. At Hair Professionals in West Palm Beach, FL, we have the hair restoration and regrowth solutions, clinically proven safe and effecting in restoring your full, thick, healthy head of hair. Call today and schedule your consultation, where you will meet with our experts as you begin your journey to your solution. We'll perform a scalp and follicle analysis to find the cause behind your hair loss and then discuss all the options available to you.