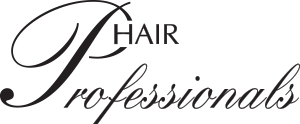 When you are experiencing hair loss or thinning, it can leave you stressed and upset, but at Hair Professional in West Palm Beach, FL, we offer the hair loss solutions which restore your peace of mind and hopefulness. Often clients come to us seeking assistance with their hair loss, and we have many options available hair regrowth solutions. Now hair regrowth is not an option for everyone, because it is dependent on the cause of the hair loss, but for some it is very viable solution.
Hair needs a healthy scalp and follicles in which to thrive and grow successfully, which means an unhealthy environment often means hair loss and thinning, the result of a hampered hair growth cycle. In these instances, restoring the scalp and follicles to good health may mean healthy new hair growth. Do you want to find out if hair regrowth is the solution for your hair loss and thinning? We invite you to schedule your consultation with us and discover all the possibilities.
You are unique, as are all our clients, and you have different hair restoration needs. At your consultation, we will examine your scalp and follicles to determine the cause of your hair loss and then discuss the hair restoration or regrowth options which might work for you. If your hair loss or thinning is the result of an unhealthy scalp, then hair regrowth might be ideal for you.